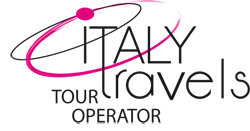 Legal Information
Italy Travels is a travel agency authorized by the Florence Chamber of Commerce, registration number FI 603283, according to Italian and European law and deals.
Head office & Reservations
Italy Travels Srl – società unipersonale
Via de' Ginori, 50123 Florence – Italy
Tel. +39 055 2670402
Fax: +39 055 217303
E-mail: info@italy-travels.it
General letting insurance conditions for Italy Travels srl – Tour Operator
Authorisation granted by Provincia di Firenze
Insurance cover on the basis of the following law and European Community directive: art.3 L.R. 23 marzo 2000 n. 42; Legge 27 dicembre 1977 n. 1084; Direttiva 90/314/C.E.E. Del 13 giugno 1990 and contracted between Italy Travels Srl and Filo Diretto Assicurazioni with head offices in Agrate Brianza, Civil Responsability Insurance Policy no. 1505000449/R.
Insured name: Italy Travels srl, with offices in Florence in Via dei Fossi n.1 – P.IVA 06134820486.
Description of the risk insured: the insurance covers civil responsibility for running the business of Travel Agency, organiser and intermediary for the travel and the stays they have marketed.
Guaranteed cover and cover limits up to a maximum of the total capital, interest and costs of:
Maximum for each accident: Euro 2,100.000,00.
Maximum for each person: Euro 520.000,00.
Maximum for damages to things or animals even if they belong to other people: Euro 520.000,00.
The insurance is valid everywhere in the world.
Copyright Notice
copyright © Italy Travels s.r.l.
Via de' Ginori, 9 – 50123 Firenze (FI) – Italy
All rights reserved